Manama

|

Juffair

|

Yesterday
Manama

|

Juffair

|

30-03-2020
Manama

|

Juffair

|

30-03-2020
Manama

|

Juffair

|

28-03-2020
Manama

|

Juffair

|

27-03-2020
Manama

|

Juffair

|

27-03-2020
Manama

|

Juffair

|

27-03-2020
Manama

|

Juffair

|

25-03-2020
Manama

|

Juffair

|

25-03-2020
Manama

|

Juffair

|

22-03-2020
Manama

|

Juffair

|

22-03-2020
Manama

|

Juffair

|

22-03-2020
Manama

|

Juffair

|

20-03-2020
Manama

|

Juffair

|

20-03-2020
Manama

|

Juffair

|

19-03-2020
Manama

|

Juffair

|

19-03-2020
Manama

|

Juffair

|

19-03-2020
Manama

|

Juffair

|

19-03-2020
Manama

|

Juffair

|

19-03-2020
Manama

|

Juffair

|

19-03-2020
Manama

|

Juffair

|

19-03-2020
Manama

|

Juffair

|

18-03-2020
Manama

|

Juffair

|

18-03-2020
Manama

|

Juffair

|

18-03-2020
Manama

|

Juffair

|

18-03-2020
Manama

|

Juffair

|

18-03-2020
Manama

|

Juffair

|

18-03-2020
Manama

|

Juffair

|

17-03-2020
Manama

|

Juffair

|

17-03-2020
Manama

|

Juffair

|

14-03-2020

Your search has been saved
You will receive email notifications when ads match this search
To manage your favorite searches and emails alerts:
1- Sign in
2- Click on Favorites on the top right of OpensSooq
3- Select Favorite Searches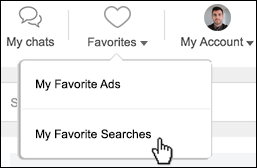 Your search has been saved to favorites
Apartment for rent in Bahrain
Bahrain
The Kingdom of Bahrain is an Arab country in the Arabian Gulf on the eastern side of the Arabian Peninsula with Manama as its capital. The Kingdom of Bahrain is linked with Saudi Arabia by an industrial bridge called King Fahd Bridge, and the population of the census in 2010 was approximately 1,234,571, of whom 666,172 were non-citizens which means that 50% of the population in Bahrain are expatriates.
Real-estate market for rent in Bahrain
Leasing in the Kingdom of Bahrain is very easy with local and international real estate agencies; there is a wide range of villas and apartments with rentals varying according to the size and facilities of swimming pools, as well as the area and location.
The Ministry of Justice, Islamic Affairs and Endowments also allow the lessor or tenant to register leases that include one or several parties to property or several properties for residential and commercial purposes electronically. The provisions of the law shall apply to real estate and its parts, intended for housing or industrial, commercial, professional, craft or other purposes, as well as to existing leases.
The most important steps followed when renting an apartment in Bahrain
Verify owner ownership.

Rent amount: Make sure you rent at the right price and not more than the market price by searching in the vicinity for apartments for rent or properties for rent, also check the real price you pay, and that the amount of rent includes everything you will be charged, you also have to check if there is any fee or other additional expenses you have to pay.

Increase the amount of rent: often in long-term leases owners seek to obtain the right to increase the rent every period, to be commensurate with the value of the currency and the increase in property prices you have to check if this works for you, as your expenses are initially calculated accurately.

Pay the rent: Try to negotiate with the landlord to avoid paying the rent on a quarterly or semi-annual basis, and try to make it for a relatively short period, just two weeks or a month.

Do not accept verbal promises: Be sure to obtain the written contract with all promises of the owner, to ensure that it can be legally binding.

Determine the lease period: You must ensure that the lease period is long enough, and the contract should not be too long to force you to continue renting the apartment, although you want to change circumstances or the emergence of the need to search for a larger property.

Possibility of extension of rent: If the lease period is short, you must take the right to extend the rent for a certain period if you wish, with the same rent, or increase a percentage agreed in advance so that the owner does not exploit your situation when expressing your desire to renew.

The right to relinquish the rent: If you do not rest in the apartment or do not like or find a suitable property for rent to move to a new facility, and the lease period is not over, the lease must allow you to give up the rent to someone else proposed and approved by the owner, so that the new tenant Wholly responsible to the owner.

Repairs and improvements: If the apartment or property is old, ask the landlord to make the necessary repairs, or agree with him to make it and deduct the value of the amount of rent.
Apartment for rent
As we all know any developing country always has business and job opportunities, which means more projects being built and more employees and workers needed from different or neighboring countries for expertise. The Kingdom of Bahrain is a small country, but recently it's been attracting investors and workers from many countries in the region, which means people are traveling to Bahrain to work or to invest, making apartments for rent high in demand. Apartments are mostly sought out by expatriates living and working in Bahrain, and it is very easy to find an apartment for rent in any major attraction in the Kingdom, so if you are working in Manama for instance, you are most likely to find an apartment for rent very easily.
Bahrain and tourism
With the decrease in oil prices, the Bahraini government considered that it is necessary to seek diversification of economic resources in the country, and the tourism sector was one of these sources that witnessed significant growth as a result of new efforts in establishing attractive projects, in addition to promoting marine and other recreational activities to attract visitors and encourage them to prolong their stay in the country. The Bahraini government also focused on diversification through new local markets for entertainment, business and group trips. Countless investment options are available in Bahrain with current rental rates that have fallen to levels lower than in any other country in the GCC region.
Rent an apartment in Bahrain
Bahrain is famous for its many and varied entertainment venues, including a commercial center, restaurants, and cafes, especially in the central neighborhoods of Manama such as Juffair and Al-Saif, which made it a tourist destination for Gulf youth, especially the Saudis, due to the proximity of the distance. However, Bahrain also has special features that qualify it to be a wonderful residential and tourist center for families as well, such as the Al-Bseteen, or Sar areas, in which the environment is calm and family-friendly. The Kingdom of Bahrain contains many artificial islands, which makes it an attraction for those who would like to rent an apartment with a view of the beautiful sea.
OpenSooq in Bahrain
OpenSooq application is available in Bahrain, and amongst the most used apps over there. It is an online open market, in which you can find many apartments for sale all over the Kingdom. Of course, the rates always depend on the location and number of rooms in an apartment, so those who are looking for an apartment to rent, should download OpenSooq application and use the search to find the apartment needed. For instance, if you are looking for an apartment in Galali, just type in apartment for rent and choose the area from by modifying the search filters, which will allow to see all apartments offered for rent there, starting at 200 BHD and more, but if you are looking for something fancier and willing to pay more, you can find luxury apartments in islands like Amwaj island at almost 750 BHD.
Thank you for your feedback and suggestions
Send us your feedback
Don't miss out on these deals